Eid activities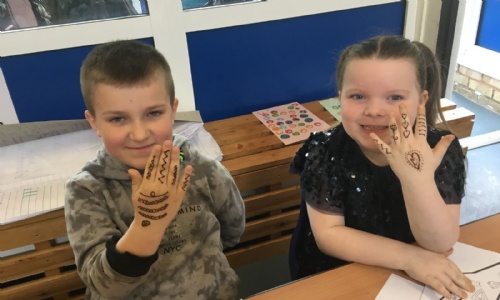 We have had an amazing time celebrating Eid today!
We have learnt about how Eid is celebrated and looked at the beautiful henna designs. We then designed our own patterns and had some henna put on our hands.
We have also made dhaltjies using chickpea flour, spinach, cumin and turmeric. These were very yummy! We hope that you have all had a fantastic Eid!